'A Glamping we will go,
A Glamping we will go,
Heigh Ho, the Merry-O
A Glamping we will go!'
You do know what Glamping is, don't you?
Glamour Camping in a Vintage Travel Trailer!

Yep, I have a new Playhouse.
A 1973 Argosy 24 Airstream.


I lived in an early 50s Airstream when I was in college.
Daddy bought it years earlier for our Summer
lake vacations. . . .When I went off to college, he moved it
so I could have a little of bit of 'home' with me.
He was such a sweetie. . . .



I loved living in that Airstream and have wanted one of my own ever since.
I spotted the one we bought three years ago,
at J R's Cars in Malden, Missouri.
He was asking more for it than our pocketbook could do,
but when we left, I looked at the Argosy 24 and told John,
'That's MY trailer.'
Every time we drove by--and it was still there--
I'd say again. . . .
'There's MY trailer!'

On a whim last week, I asked John to call J R
and ask if the price was still the same.
We want to take our looms on the road
and would like to have some of the comforts of home
to take with us.


Low and behold!!!!
We offered him what our pocketbook could pay
and he took it!

The previous photos are not my new playhouse. . . .
only daydreaming. . . .
It will be a while before I'll be able to show our renovation.
For now, though, we can use it--everything works--
and the glamping work can come later.
She's a little pitiful looking right now,
but eventually she'll be a 'Glamper'.
I'm so grateful for a wish come true.
What the power of positive thinking can do!
. . .from my farmhouse (glamper) to yours. . .
I want to thank all of you for your sweet comments
on our loss of Mr. Smokey. You have truly touched my heart
and John's. It's still a tender spot, but we are all adjusting. Thank you
for your good wishes and kindness.
There's a link to Heide's February
Apron of the Month at:
and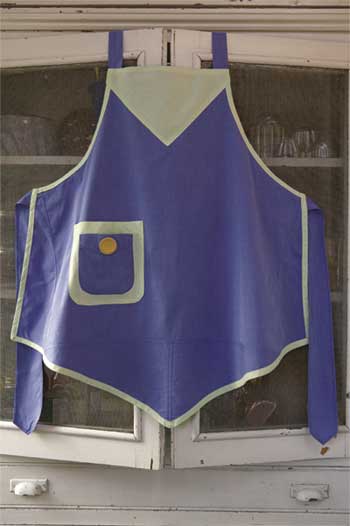 a link for a